Port COVID-19 Update
Page Updated: March 25, 2021  4:27 PM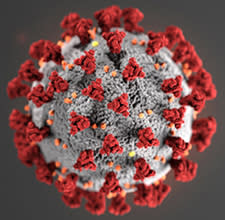 Port Everglades is open and operational. We are focused on keeping the Port functioning efficiently so fuel and cargo continue to be delivered as quickly as possible into the marketplace while maintaining a safe environment for our staff, tenants and visitors.
During the cruise suspension period (beginning on March 13, 2020), Port Everglades closely monitored developments regarding COVID-19 and coordinated with our cruise partners, local, state and federal governments, as well as health officials to prepare for the return of cruise operations. Port Everglades has implemented measures portwide to reduce the spread of COVID-19, including the installation of:  
Plexiglass barriers
Messaging for social distancing, masks and handwashing inside and outside all facilities
Hand-sanitizing stations
Cleaning of facilities with a focus on "high touch" areas
MERV-13 air filters in all Cruise Terminal air-handling systems
Vending machine for PPE (masks, gloves, face shields, hand sanitizer) and other sundries
Last October, the U.S. Centers for Disease Control and Prevention issued a Conditional Sail Order with the framework for cruise lines to begin operations again. Once the cruise ships begin sailing again, Port Everglades will be prepared to welcome guests.
Port users and visitors are reminded to:
Wear a facial covering when providing essential services or visiting essential businesses.
Observe social distancing by staying at least six feet from other people. Do not gather in groups and stay out of crowded places.
Practice good hygiene by washing your hands regularly with soap and water, and to stay home if you are sick.  
Port Everglades would like to thank our customers, tenants and Broward County residents and visitors for their patience and cooperation during these difficult times.
To help keep Port users, tenants, Port staff and residents informed, we have provided direct links to various agencies with helpful information:
---
Business Resource Assistance
Local
State
Florida Port's Council
Important Links: 
Federal
---
Centers for Disease Control Orders
---
U.S. Coast Guard Marine Safety Information Bulletins 
---
COVID-19 Health Information
---
Cruise/Ferry Line Travel Advisory Links
---
NAMEPA Parent Survival Services
North American Marine Environment Protection Association (NAMEPA) To support parents during this challenging time NAMPEA is providing weekly lesson plans with built-in activities (30-minute lessons) for students K-12 that will not only enrich a child's education, but also broaden their interest in the marine environment.
---
Who determines if a cruise ship can enter and disembark passengers and crew at Port Everglades?
Any decision by Broward County on whether to allow any passenger vessel to enter Port Everglades will be determined once more information is available in consultation with a Unified Command made up of the U.S. Centers for Disease Control and Prevention, the Florida Department of Health in Broward County, U.S. Coast Guard, U.S. Customs & Border Protection, Port Everglades Pilots Association, Broward Sheriff's Office Departments of Law Enforcement and Fire Rescue, Broward County Emergency Management and the Broward County Port Everglades Department.  
Why are there so many ships on offshore?
During the coming weeks, you may notice cruise ships anchored offshore, or coming into the Port for short stops to pick up fuel and supplies. All mariners, including all crew members from any commercial ships, or as directed by Customs and Border Protection, must stay on board their vessels.
What is Port Everglades doing to prevent coronavirus from spreading in the cruise terminals?
In addition to cleaning the cruise terminals before and after each ship sailing, we have taken extra precautions by designating at least one terminal worker in each terminal to wipe down and disinfect all surface areas on a continuous basis while cruise guests are in the terminals. This includes sanitizing escalator handrails, elevator buttons, counter surfaces, seating, etc. Port Everglades terminal workers are cleaning and disinfecting using EPA corona-virus fighting cleaning products. The cruise lines have arranged to also use an electrostatic disinfectant sprayer with patented technology to disinfect our cruise terminals.