Port COVID-19 Update
[Page Updated: March 31, 2020  9:57 AM]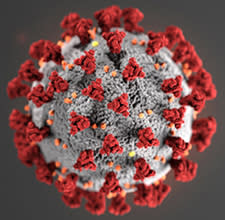 Port Everglades is open and operational. We are focused on keeping the Port functioning efficiently so fuel and cargo continue to be delivered as quickly as possible into the marketplace.
Any decision by Broward County on whether to allow any passenger vessel to enter Port Everglades will be determined once more information is available in consultation with a Unified Command made up of the U.S. Centers for Disease Control and Prevention, the Florida Department of Health in Broward County, U.S. Coast Guard, U.S. Customs & Border Protection, Port Everglades Pilots Association, Broward Sheriff's Office Departments of Law Enforcement and Fire Rescue, Broward County Emergency Management and the Broward County Port Everglades Department. Prior to voluntarily suspending their schedules, the cruise lines also screened boarding passengers and the ship's crew members as a precaution, and cruise terminals received extra cleaning and disinfecting.
During the coming weeks, you may notice cruise ships anchored offshore, or coming into the Port for short stops to pick up fuel and supplies. All mariners, including all crew members from any commercial ships, or as directed by Customs and Border Protection, must stay on board their vessels.
Port Everglades would like to thank our customers, tenants and Broward County residents and visitors for their patience and cooperation during these difficult times. 
To help keep our cruise guests informed, we have provided direct links to various agencies and cruise lines' travel advisory pages.
helpful information
cruise/ferry line Travel Advisory links
florida health department
coronavirus faqs
What is Port Everglades doing to prevent coronavirus from spreading in the cruise terminals?
In addition to cleaning the cruise terminals before and after each ship sailing, we have taken extra precautions by designating at least one terminal worker in each terminal to wipe down and disinfect all surface areas on a continuous basis while cruise guests are in the terminals. This includes sanitizing escalator handrails, elevator buttons, counter surfaces, seating, etc. Port Everglades terminal workers are cleaning and disinfecting using EPA corona-virus fighting cleaning products. The cruise lines have arranged to also use an electrostatic disinfectant sprayer with patented technology to disinfect our cruise terminals.
I'm not sure if my cruise is sailing due to the Coronavirus. What should I do?
Your question is a cruise line operation question, so you will need to call your cruise line directly for that information. Click Here for cruise line contact information.
I recently cruised through Port Everglades. I'm concerned about coming into contact with someone who may have tested positive for Coronavirus. What should I do?
The Florida Department of Health recommends all individuals experiencing symptoms who have recently traveled through Port Everglades to immediately contact their County Health Department or health care provider and self-isolate for 14 Days.
I recently took a cruise. Should I be concerned or take any action?
The U.S. Centers for Disease Control and Prevention recommends that individuals with recent travel history on a cruise to monitor their health for 14 days and, if they develop symptoms, to immediately self-isolate and contact their County Health Department or health care provider.