visual voyage
Welcome to Visual Voyage interactive artwork at Terminal 25. The light on this artwork travels along each of the 24 time zones of the global map. Learn more about Visual Voyage and the artist who created this global installation, Vanessa Till Hooper.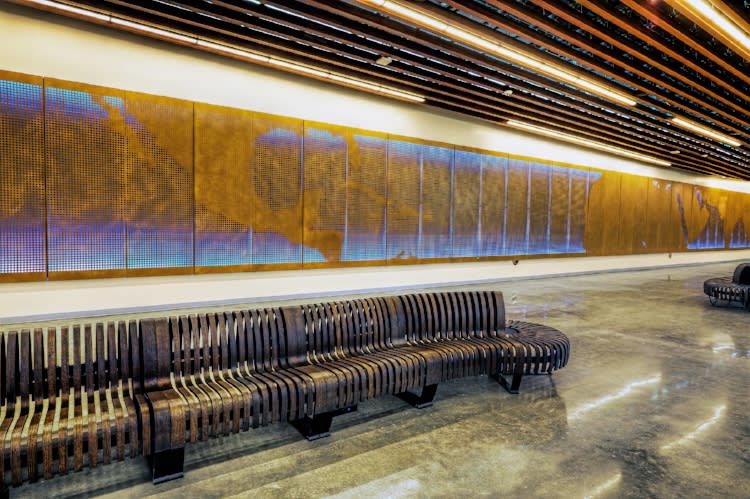 How to use:
Each time you press EAST or WEST on the buttons below the light will move one hour to the east or west
When the light advances to the end of the map and crosses over the INTERNATIONAL DATE LINE either to the EAST or to the WEST you will see a light show across the whole wall 
Have fun! 
Please note there are two light walls, the primary light wall shows the whole map, the secondary light wall shows a detail of the map, and will illuminate when light passes within that detail on the larger map wall. Both are interactive and controlled simultaneously by the same buttons.