meetings & workshops
Port Everglades is governed by the Broward County Board of County Commissioners, which meets in formal session on  most Tuesdays at 10 a.m. in Room 422 of the Broward County Governmental Center. Public Hearings begin at 2 p.m. as designated on the meeting schedule.  Upcoming public hearings and workshops are posted on the Broward County web site and are listed under the heading Sunshine Meetings.
upcoming meetings
Port Everglades 20-Year Master/Vision Plan Update Public Meeting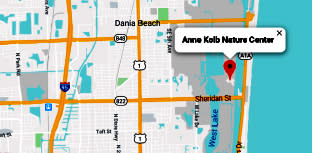 5 - 7 PM on Wednesday, January 29, 2020
Anne Kolb Nature Center at West Lake Park
Mangrove Hall
751 Sheridan Street, Hollywood, FL
RSVP: 954-468-3509  or porteverglades@broward.org
Broward County's Port Everglades Department will conduct a public meeting regarding the Port Everglades 20-Year Master/Vision Plan Update. There will be a formal presentation with Port representatives offering pertinent information and answering questions.
Port Everglades faces opportunities and challenges for increase in operational efficiency, facilities expansion, and land and waterside infrastructure connectivity.
For the update to the Broward County Port Everglades Master/Vision Plan, consultant Bermello Ajamil & Partners will present the proposed Master/Vision Plan Update, which includes proposed projects for the Port over the next 20 years, related economic activity, financial and market forecasts and conditions, and other relevant issues.
This 20-year planning horizon includes a 5-year Master Plan for the period of fiscal years of 2019 through 2023; the 10-year Vision Plan for the period of fiscal years of 2024 to 2028, and the 20-year Vision Plan for the period of fiscal years 2029 to 2038. It is the Port's intent that this analysis will result in a market-driven, environmentally sound phased road map for guiding cost-feasible capital investments over the next 20 years.
We would appreciate it if you would continue to be part of the process and discussions during this meeting. You will find the information valuable, and we look forward to your input.
For Questions
Dr. Natacha J. Yacinthe, Ph.D., PPM®, AICP
Office of the Chief Executive/Port Director
Master/Vision Plan Project Manager Broward County Port Everglades
1850 Eller Drive, Fort Lauderdale, FL 33316
Direct Line: 954-468-0213
Email: nyacinthe@broward.org
recent meetings
Port Everglades Reef Mitigation Workshop (view recorded workshops) August 29, 2019
U.S. Army Corps of Engineers Navigation Improvements Project Meeting Feb. 22 2017
2014 Annual Port Meeting Presentation (PDF 1,766 kb)
Port Everglades Ocean Dredged Material Disposal Site Information Package
Master Plan/Vision Plan Update Public Meeting Presentation June 24, 2013
NOTE: If you are unable to review documents on this website, please call Port Everglades Corporate & Community Relations for assistance at 954-468-3527 or email porteverglades@broward.org.